You know what you want in your new home....
Now let me help you find it!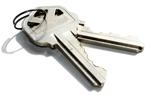 I work with you at every step involved in purchasing a new home from selecting properties that suit your needs, drafting the offer to represent your interests, presenting and firmly negotiating the offer, and assisting with the steps involved to make it a firm sale.
Providing you with reliable information,
solid market advice
and
constant communication
will ensure you are informed and educated at all times, making for a stress free and rewarding experience.  
Did you know?
I have access to listings a full 3 days prior to them hitting the public MLS and would be happy to set you up a
Private Client Service (PCS) webpage
, in which you will receive new property listings that match your specific search criteria, can track sale prices, view aerial and map views of your desired neighbourhood, and get an unparalleled and detailed look at your desired market.  
Providing you with the information and education so that you can make a sound decision on your investment.  
Let's get started!