For the majority of home-owners, their home is by far their biggest financial investment. Thinking of selling in the near future? Ready to do some renovations/updates on your property?
Here are the top 6 areas to consider addressing to potentially boost your home's value and, therefore, realize the maximum return on investment, should you decide to sell in the future. These renovations will undoubtedly serve to make your home more attractive to potential buyers.
1. Improve Energy Efficiency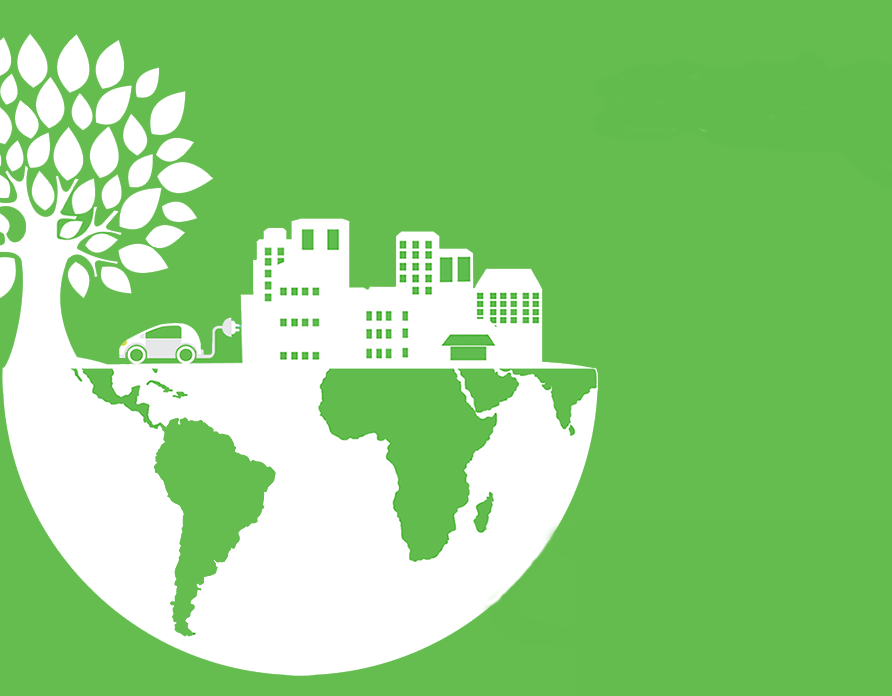 When it comes to home renovations, most people immediately assume that visual upgrades will make the most difference in terms of future pay off. Nowadays, however, people are looking more closely at energy costs, and buyers are even routinely asking for specific monthly bill amounts.
A recent remodelling.com survey, found that homeowners can reclaim up to 116% of the cost of attic insulation, should they decide to sell. This is just one way in which a home's energy efficiency can be enhanced. Other ways to improve the energy proficiency of your home, are to replace older windows (or add caulking to current ones), maintain your furnace regularly, upgrade your water heater, and replace older doors with newer versions that have air tight seals.
The more energy-efficient homes become the norm, the more potential buyers will not only realize the benefits of them, but consciously seek out homes that fall under this category.
2. Kitchen - The Heart of the Home
The kitchen is undeniably the most important room the home, in relation to value. Kitchens are the focal point of the home, and a fresh, renovated, desirable kitchen, will make a world of difference. If you only have the funds or time to address one area of your house, the kitchen should be it!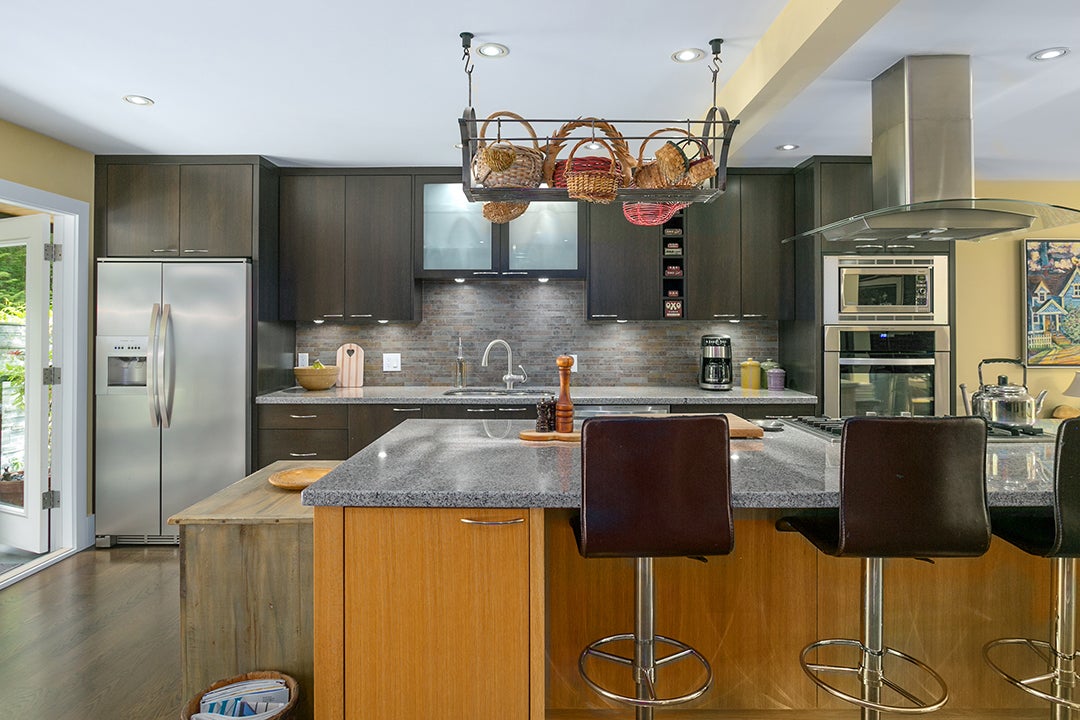 Potential buyers will likely be more forgiving of other areas that are outdated, if the kitchen is tastefully renovated. You don't have to go all out financially to create an impact. New modern cabinets (or a fresh coat of paint and new fixtures), more lighting - ie under cabinet, and new appliances, all make a difference. A more extensive renovation including new countertops and an open concept design, will further enhance the overall end product.
To save on costs, consider Ikea or other more 'ready-made' options, as opposed to custom cabinetry and custom kitchen designs.
3. Update or Add a Bathroom
An outdated bathroom, can really bring a home's value down. Behind kitchens, bathrooms are the second most important selling point in a home. A bathroom renovation can be reasonably priced! Smaller things such as re-grouting, re-caulking, re-tiling, swapping out an older toilet for a newer one, and upgrading fixtures can go a long way.
If you have the space, and are willing to go a little further in terms of time and finances, then adding another bathroom can add considerable value - more so, if you only have one bathroom currently. If you have any extra storage space, a spare room, or any area in your home that is 'dead space', adding a powder room will enhance the market value of your home.
A second (or even third) bathroom appeals to buyers who anticipate frequent visitors, as well as families alike for personal use.
4. Income Suite Addition
The single biggest way to add value to your current home, is to add an income suite to the property. If you have an unfinished basement, or one that can be converted into an income-producing space, and you are willing to put in the time and money to do so, then this will not only increase the home's worth, but appeal to a wider range of potential buyers. Another option, should your zoning allow, is to build a laneway suite. With the low rental inventory in Vancouver at present, you, or future homeowners, will have no challenges in finding tenants.
5. Paint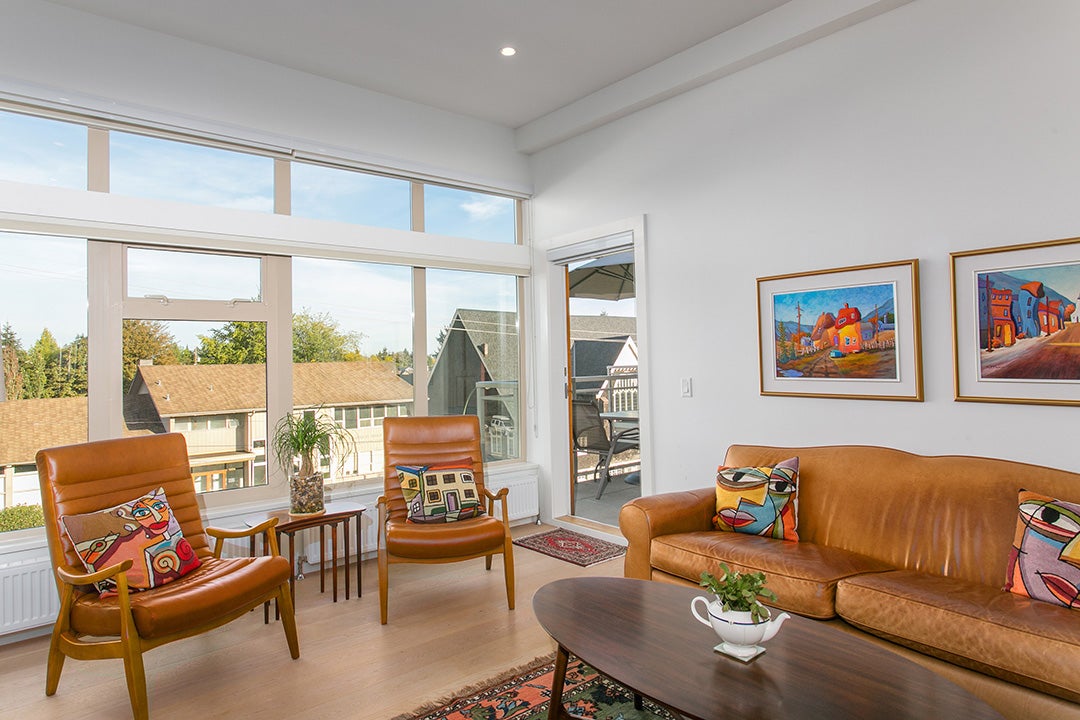 One of the most, if not THE most economical way, to freshen up a space, is with a clean coat of paint! The impact of a few coats can create a more modern look. Most home owners may not notice the day to day wear on their walls, but a fresh coat of paint will do wonders. Selecting a lighter colour, will create the illusion of a more space, especially in smaller rooms. Make sure to stick to more neutral colours as they appeal to a wider segment of the population.
6. Update Flooring
If you have spent any time as of late, looking through real estate listings, you will note that hardwood flooring is one feature that is commonly highlighted. The timeless look of new or refinished hardwood, is eye-catching and gives the home a clean and well-maintained appearance. As with paint colours, if you opt for a lighter tone of flooring material, it will create a brighter space. Likewise darker tones create a warmer, cozier feel.
To save on funds, focus on hardwood flooring in more well-used areas such as the kitchens, hallways and living/dining areas. Carpet is fine and for some, preferred, in bedrooms. Just ensure it is clean!