Metro Vancouver home sales dipped below the 10-year monthly sales average last month by 9.6 per cent.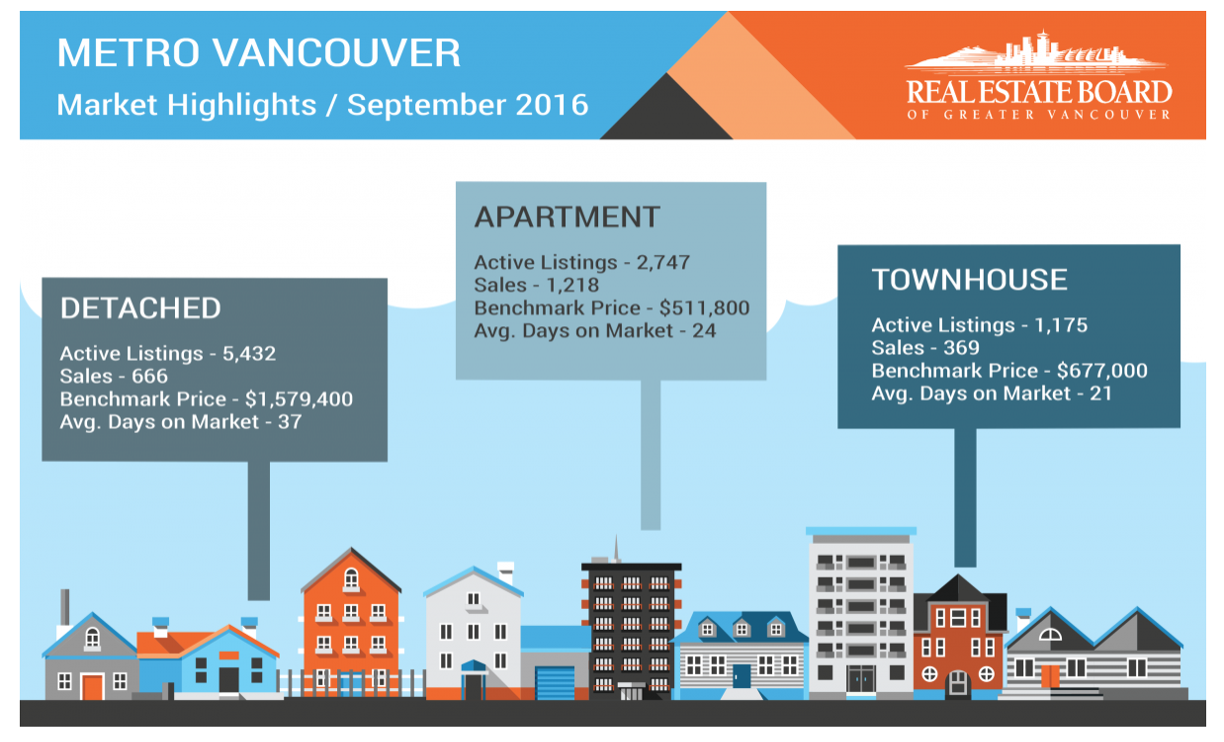 Home sales in Vancouver totalled 2,253 in September 2016, a decrease of 32.6 per cent from the 3,345 sales recorded in September 2015 and a decrease of 9.5 per cent compared to August 2016 when 2,489 homes sold.
Detached homes saw the steepest decrease in sales compared to attached and townhome properties with 47.6% decline from the previous month.
. 
The demand for condos remains quite high as this section of the market only saw a decrease in sales over August 2016 of 20.3%. 
Real estate board president Dan Morrison comments that "changing market conditions are easing upward pressure on home prices in our region. There's uncertainty in the market at the moment and home buyers and sellers are having difficulty establishing price as a result. To help you understand the factors affecting prices, it's important to talk with a REALTOR®."
For an in depth look at the September stats released by the Real Estate Board of Greater Vancouver, check out this link: