So here we are, the 30th of November. With all this gorgeous, unseasonable fall weather we have been having, December seems to have crept up on us! If any of you are like me and haven't planned ahead for an advent calendar for your household I have found some unique ideas.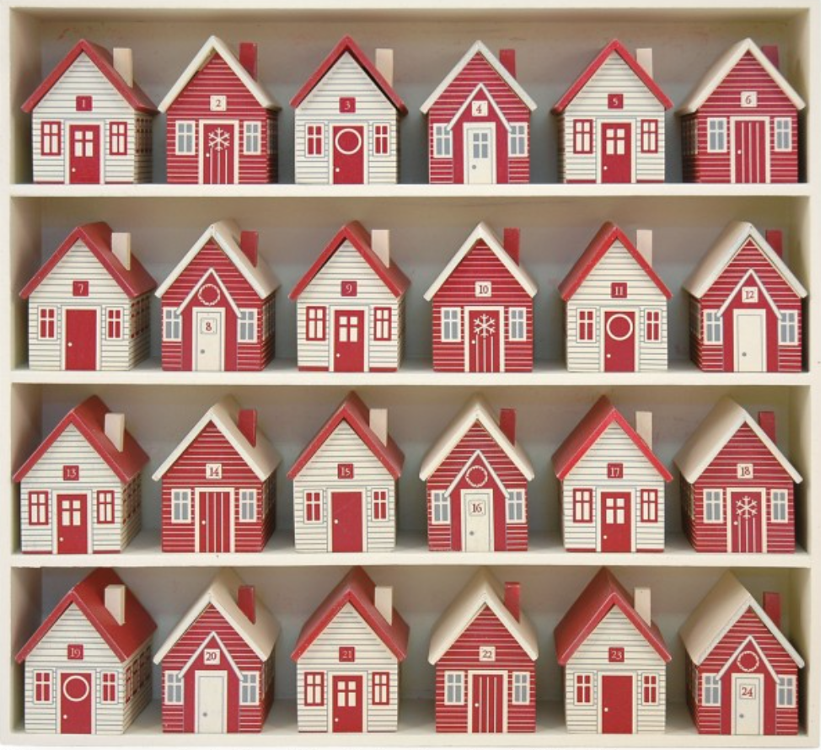 Depending on how much time you have to dedicate to the task, the links below highlight some ideas of ready-made calendars to purchase as well as some tremendous do-it-yourself options.
This first group of calendars are some of my favourites from well-known retailers that will hopefully still be available tonight or tomorrow:
If you have some free time tonight or tomorrow during the day and would like to attempt a do-it-yourself version of the traditional countdown to Christmas, these are some creative options!