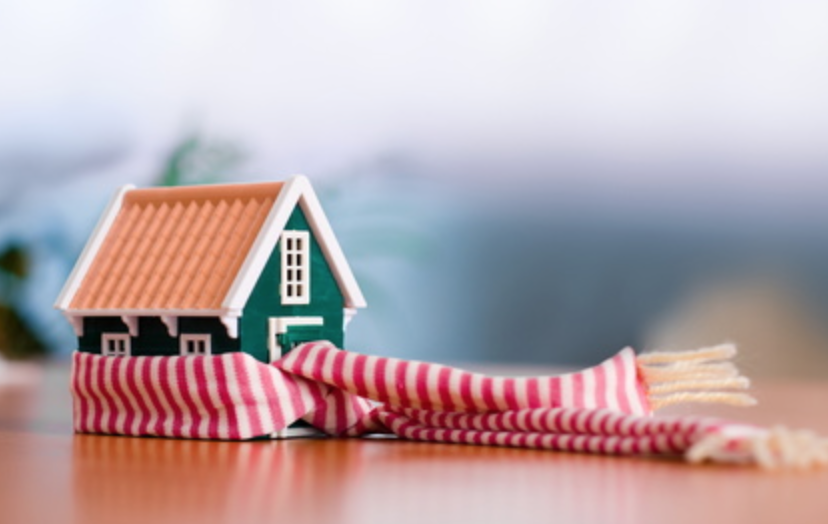 Some real estate professionals will maintain that winter is a challenging time of year to sell your home. The cold, rainy weather that winter brings makes it less than motivating for buyers to get out and look for their new home. The darker days and colder temperatures can make homes appear lacklustre and uninviting.
There are, however, some advantages to listing your home in the winter. Historically there tends to be fewer homes on the market which can therefore give you, as a seller, a bit more time to consider offers. This will also increase the demand amongst potential buyers. If you decide to list during the winter months, these are some tips to facilitate the process and help you successfully achieve your goals.
1. CURB APPEAL
First impressions are key at any time of the year. Make sure that the house looks well-maintained and loved. Tasks such as washing windows, manicuring the lawn and pruning shrubbery can be all it takes. Placing a few fresh potted plants on the stoop and in the garden is a nice touch. Be sure to keep the sidewalk/entryway clean and free of ice or snow for all open houses and showings.

2. PROTECT YOUR HOME'S INTERIOR

Wet winter weather can do damage your property's interior. Provide a welcome mat outside the door to remove excess dirt and moisture and have a sign just inside the door politely asking buyers to remove their shoes. Placing a coat rack, umbrella stand and a place for shoes is imperative.

3. STAGING

Light the fireplace and some candles for showings. 
Place throw pillows and cozy blankets on the beds and couches to create comfort and warmth. Depending on the exact time of year, some stratigically placed poinsettias and a holiday wreath are nice finishing touches.

4. CONSIDER THE TEMPERATURE OF THE HOME

Stepping into a warm and cozy home from the chilly, damp outdoors is comforting to potential buyers. Just be sure not to turn the heat up too high. Many buyers are viewing a few homes at a time and are in and out of cars, walking up and down stairs, and are bundled up for winter weather. You want to ensure the temperature is comfortably set and not uncomfortably hot!

5. LIGHTING

Realtors will generally suggest that you turn on all the lights ahead of a showing no matter the time of year. This is even more important during the winter months. The amount of natural light is minimal and it gets dark much earlier. Open all the curtains and blinds and ensure that all the lights are turned on. Do a walk through ahead of time and confirm that there adequate lighting in each room. Mirrors can also be placed across from windows to create a more spacious feel.

6. GROOM THE PETS

If you own pets, keep them looking and smelling clean!  Dogs especially need some extra attention and grooming during this process.