To buy or to sell first?
This is one of the more common questions prospective clients have before starting the buying and selling process.
There isn't, however, one easy answer! Here's a look at the pros and cons of each strategy.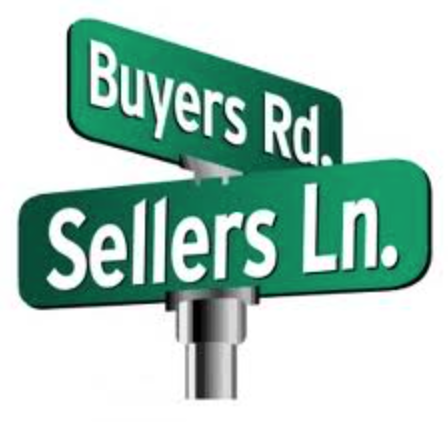 REASONS TO SELL BEFORE BUYING:

Concrete Dollar Amount Available to Purchase New Property

. No matter what the market has been like and what you and your realtor may think your house is worth, nothing is guaranteed until the firm sale. Once this has occurred, you'll know exactly how much you have to spend on the new place.

No Need to Worry that Your Place May Not Sell.

 This is a worse case scenario, but it happens. Most lenders approve financing for your purchase based on at least having an Agreement of Purchase and Sale in place for the sale of your current home. If your home doesn't sell before you get possession of the new one, you might not be able to get the mortgage you need to close on the property. And then really bad things happen. And if you can get a mortgage, well, carrying two mortgages and all the carrying costs isn't very much fun.

The Future is Unpredictable.

 The reality is that the real estate future cannot be predicted with certainty. It can, and does, change quickly at times. If you buy in the current hot market and at the current higher prices and something happens to cause prices to dip when you're ready to sell, you could be out of luck.

Avoid Extra Costs.

  If you are unable to match up the closing dates of both the sale and purchase, you could be on the hook for bridge financing costs. This is most often more than you can afford.
WHY TO BUY BEFORE SELLING
:
Property Selection and High Demand.

 In a market with tight supply, hot properties sell quickly. The average days on the market for all detached homes and townhouses in North Vancouver was 21 last month– and many properties are on and off the market in a matter of hours or days, and often before they hit the public MLS. If you decide to sell first and have a short closing period, there's no guarantee that your dream home will be available during the time period in which you have to buy.
Pre Move-in Renovations? Maybe your dream home is a project – an old Vancouver heritage home that needs a complete overhaul. If you purchase your new project before selling it will give you the chance to complete those renovations while living in the comfort of your old home.

Guaranteed Interest Rate.

 Mortgage pre-approvals (along with guaranteed interest rates) are only good for a short period of time. If it takes you longer to sell, buy and close on a new place, the interest rates you'd agreed upon at the beginning of this process may be a thing of the past.
So what's the right thing to do? It all depends on your individual circumstance. The Vancouver market is a frenzy these days. If you would like me to help clarify things for you based on your personal situation and goals, please give me a call!