The warm weather appears to have arrived early this year!
As we head into the summer months, I know I will be looking for places to cool down and have fun with my niece and nephew. 
My niece Kennedy LOVES both parks and swimming, hence my interest in locating the nearest splash parks. It turns out there are 6 excellent options nearby! If you are looking for somewhere to splash and play in the coming months, here are some excellent options: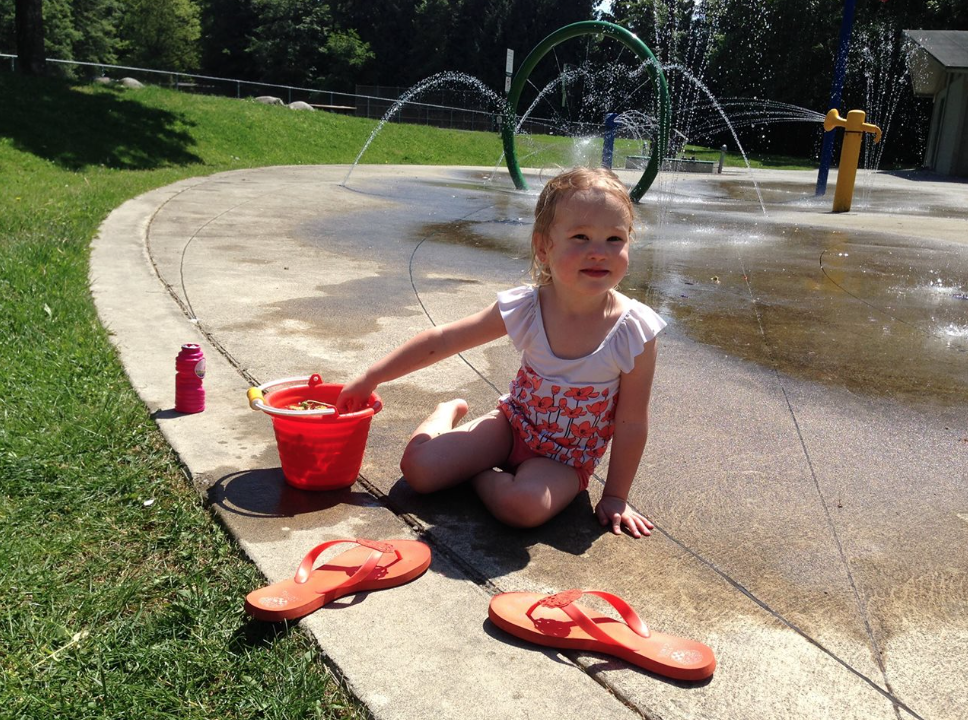 1. JOHN LAWSON PARK- Located at 17th and Bellevue Avenue in West Van, this park has recently been fully renovated. It is situated on the beach and is geared towards kids of all ages. 
2. ELDON PARK - Situated at Ruby Crescent and Sunset Boulevard in the Edgemont Village area, this quiet park is usually less busy than other water parks on the shore. This is most likely due to it's more secluded location. Along side the park is a large field to run as well as a baseball diamond.
3. MAHON PARK - Just down the street from Carson Graham Secondary, this park, in my opinion, is one of the busier options. The location is central and the park is diverse in its equipment and clientele. Great water features and always lots of friend to play with!
4. KILMER PARK - This Lynn valley favourite, is located in the 1600 block of Dempsey Rd.
5. VIEWLYNN PARK- This small, somewhat hidden gem, is located on the 2600 block of Viewlynn Drive.  It boasts a large grass area perfect for a nice picnic after a play in the water!
6. MYRTLE PARK - The cove also has an excellent place to cool down on a hot summer day.  Just off Deep Cove Rd. this playground has something for every member of the family. From tennis courts and trails to baseball diamonds and soccer fields, there is enjoyment to be had all around!
This is my take on the water park facilities we are so lucky to have in our neighbourhoods. I hope you and your families get out and enjoy them this summer!